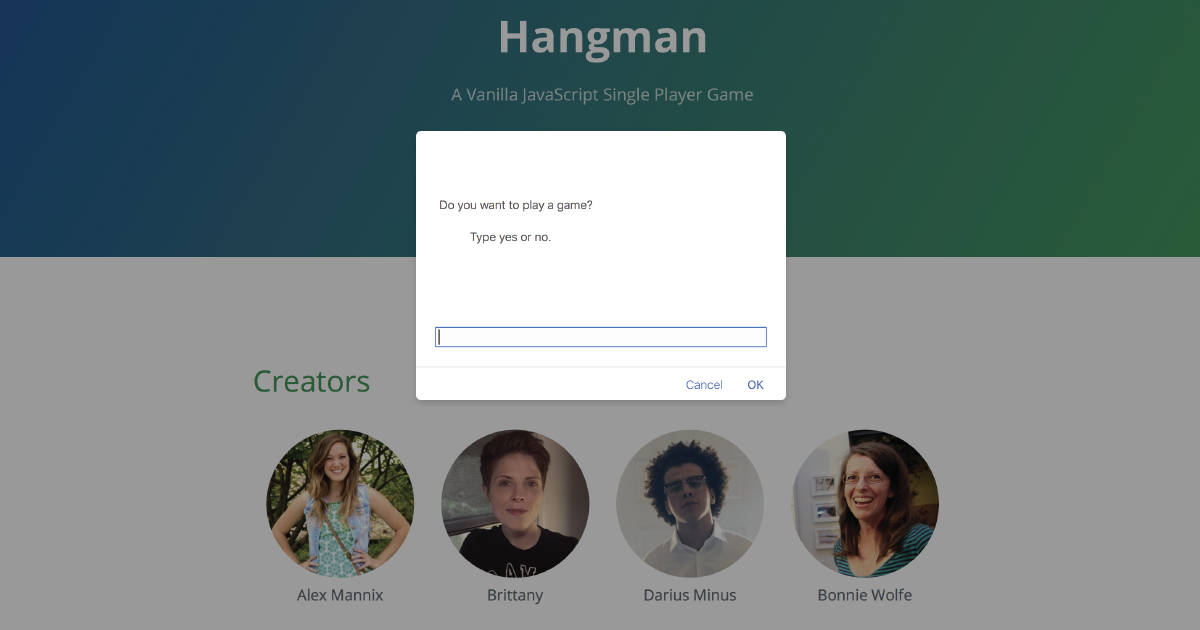 Creators
Additional contributors: Blessing Ebowe, Brian Borin
Contents
Team Goal: Create Hangman Game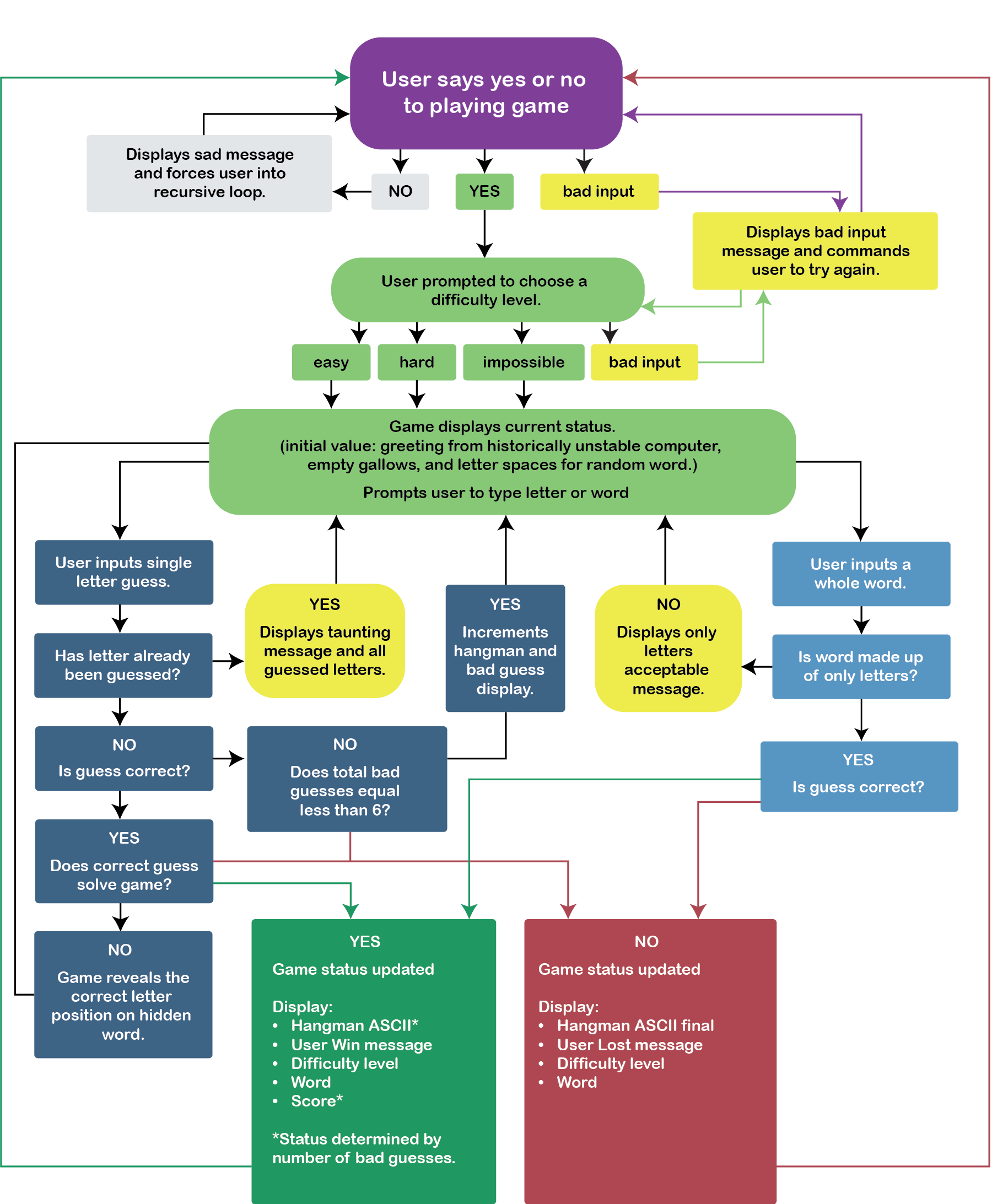 Use Cases:
User says NO to playing game
User can choose Easy, Hard, or Impossible level
Input is correct letter
Input is incorrect letter
Input is empty
Input is not a letter (number or special character!)
Input has been previously guessed
Input is a word (possible sudden death!)
Game is over. What happens next?
Lessons Learned
planning is the biggest part of team coding
Design program flow
Do UI mockups
Choose style guide
Coordinate teammates' schedule and availability
Assess individuals' skills and interests
Assign roles and responsibilities
Identify technical unknowns
Pick tools for communicating
Set a base goal (minimum deliverability)
Set a reach goal (ideal design)
good technical communication is good team work
Figure out how to use your communication tools (Zoom, Repl.it, Codepad, Slack, good old fashioned telephone, etc.)
Commenting code saves time later
Progress should be reviewed at regular intervals
Working on different schedules allows for continuous development
Breaks aren't a bad thing… fresh eyes help everyone!
The first way will not necessarily be the final way
Refactoring team coded programs is hard
Future Iterations
Multiple players - store names and scores in individual objects
Different computer personalities - Mean or nice computer
Hint option - user pays via score decrementation
Adding another game - e.g. Wheel of Fortune
Add ability to have phrases
Refactoring the code to use ES6
Restructuring the order that functions and function calls appear to make the code more readable
Biggest takeaway?
It was stressful working on a tight deadline, but we'd do it again in a heartbeat!